New features you'll love
Last couple of weeks we've been tuning up the AgentSlug.com to make it even better, faster and more reliable. We're also preparing ourselves to do a big pivot of the app by adding some cool functionalities.
Aside of planning and wireframing the big v 2.0, we've already made some new features which seem to be a must-have as soon as possible.
All features listed below are available since today.
Secondary emails
After the upgrade, every website test (monitoring) can be labeled with additional, secondary (alternative) email.
When site is down (or up), AgentSlug.com will send a notification to the secondary email. Even if you set "email notifications" off in your account settings. Secondary email attribute is fully independent.
User story
I'm monitoring (personally) dozen of websites within AgentSlug.com uptime monitoring service. Not all of them are important to me nor my client. Some are just triggered to grab some data from the world.
For example, after we had deployed Ukraine-Russia cyber war monitoring I got flooded with up/down notifications from monitored websites. There were so many emails, that I was forced to turn the email notifications off to my whole account to not get flooded to death.
Now, with a secondary email feature, I still have email notifications turned off as a global setting. However, I set a secondary email to every important website.
Turn off email notifications within notification itself
If you're a hardcore AgentSlug.com user, there is some probability that you get a lot of messages from the service.
Sometimes you're aware of a problem with your site and don't want to get more messages anymore.
Now, you can turn them off by clicking a "turn off" link. The link is valid up to two days and works even if you're logged out.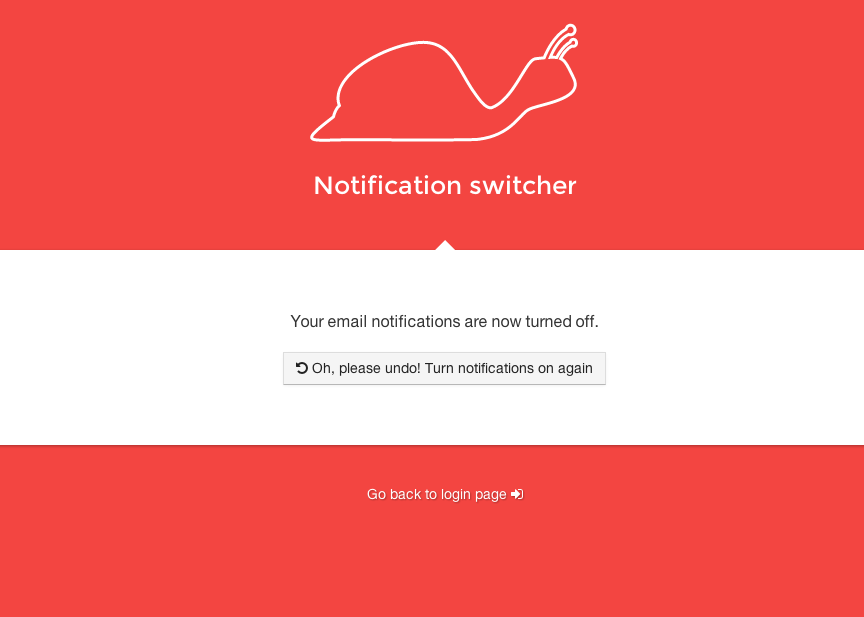 Email notification turned off alert
Just in case you forget that you turned off email alerts, we will send you an email to remind you about that.
It would be sent no more often than once a month and only if one of your sites is down. If none of your site is down, you won't get any message. Ever.