Short update
Uptime check comparison page is just released together with some small UI/UX fixes and enhancements!
If you haven't seen it yet, just log in or register to our app!
How to get this?
Simply find the test you want to compare and click the compare button.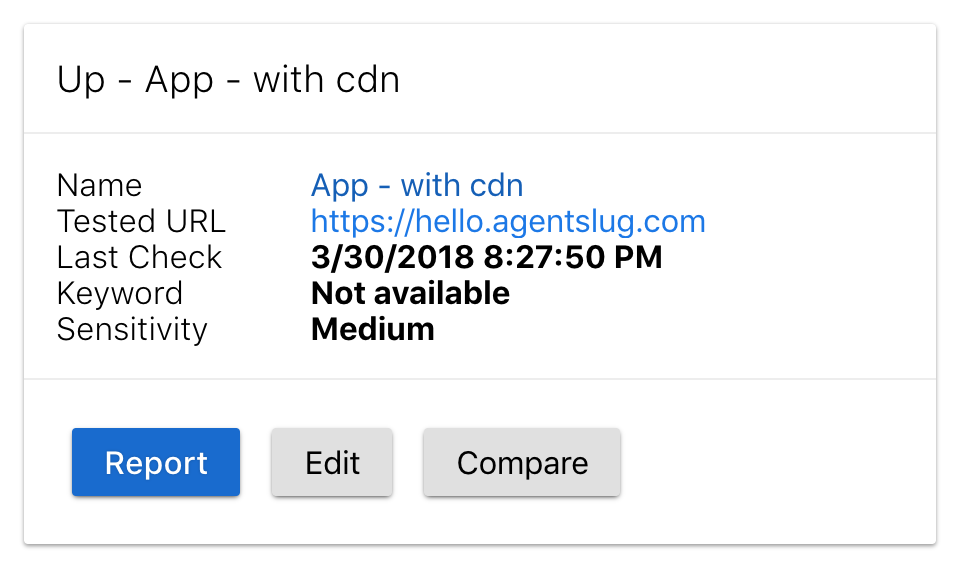 How to compare?
You can compare single test (for countries comparison) or up to three tests at the same time.
For our internal uptime checks, it looks like our main web app is loads faster without CDN ? (as you can see in the movie)